Coggeshall House
This small, one-and-a-half-story house, built around 1710, with its stone central chimney and a gambrel roof, originally stood in Westport, Massachusetts.
The Newport Restoration Foundation (NRF) purchased the house in 1977, disassembled it, and relocated it to William Street.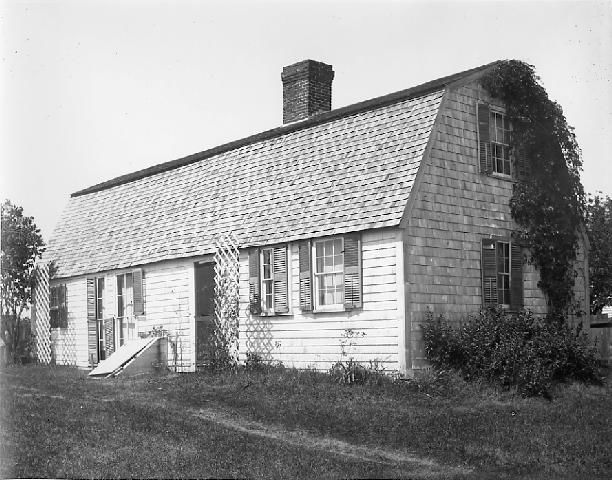 Coggeshall House was built in Westport, Massachusetts in 1710, though an original room was said to date back to circa 1664. If the 17th century date is correct, Coggeshall House would have been one of the oldest structures in Westport. In 1976, its owner, William Gifford offered it to the Westport Historical Society. The Westport Historical Society asked Anne Baker to report on the condition of the house and if it could be dismantled and preserved for future re-assembly. Although, the damage to the house was too extensive for re-construction, there were some good timbers and Baker recommended that a set of drawings be done in order to reproduce Coggeshall house. Her drawings and plans are essential to anyone studying Westport and its earliest settlers. See all of Baker's Drawings and Plans at https://docs.rwu.edu/baker_coggeshall_house/
Although the Westport Historical Society refused the donation by the owner, Arthur Marshall, who worked for the Newport Preservation Foundation, purchased the house and had it dismantled by Baker and other volunteers in May 1976. In 1977 the Coggeshall house was reproduced and relocated to its present location at 66 Williams Street, Newport, Rhode Island by the Newport Restoration Foundation using its original wood frame, chimney stone, and interior detail. (https://www.newportrestoration.org/property/66-william-street/) Of particular interest was the featherboard panels located behind the plaster walls.
References: Westport News, May 18, 1976 and June 8, 1976.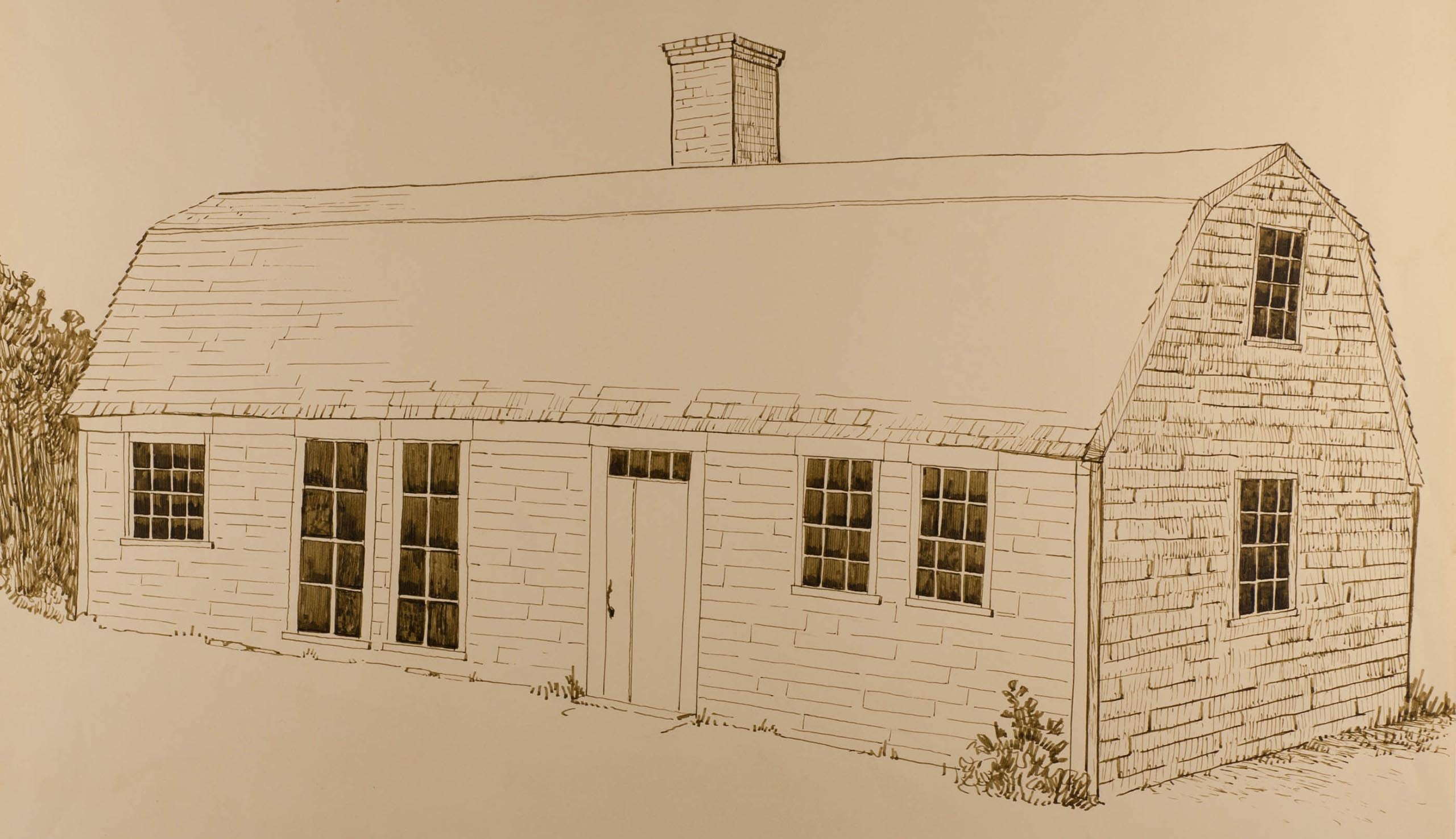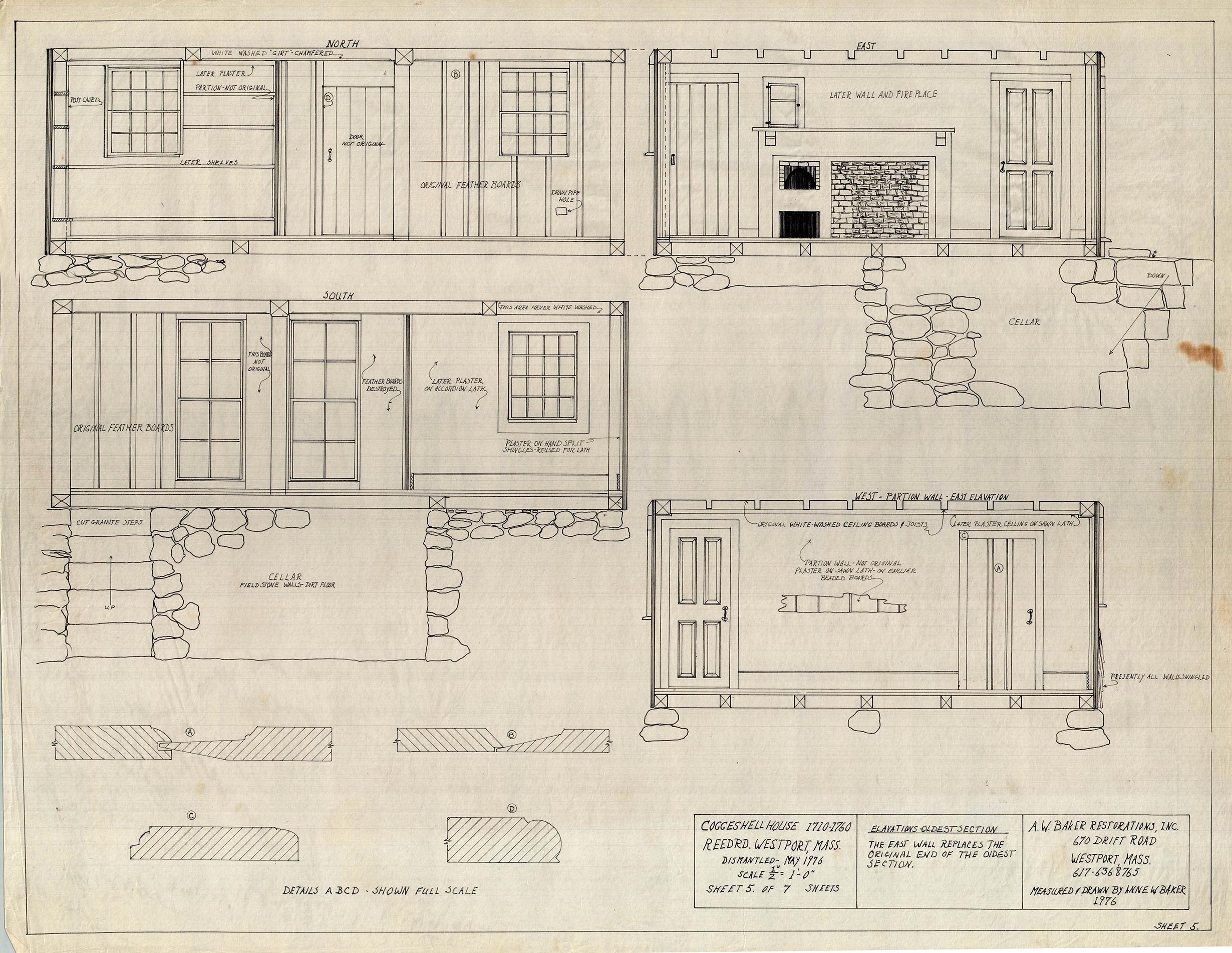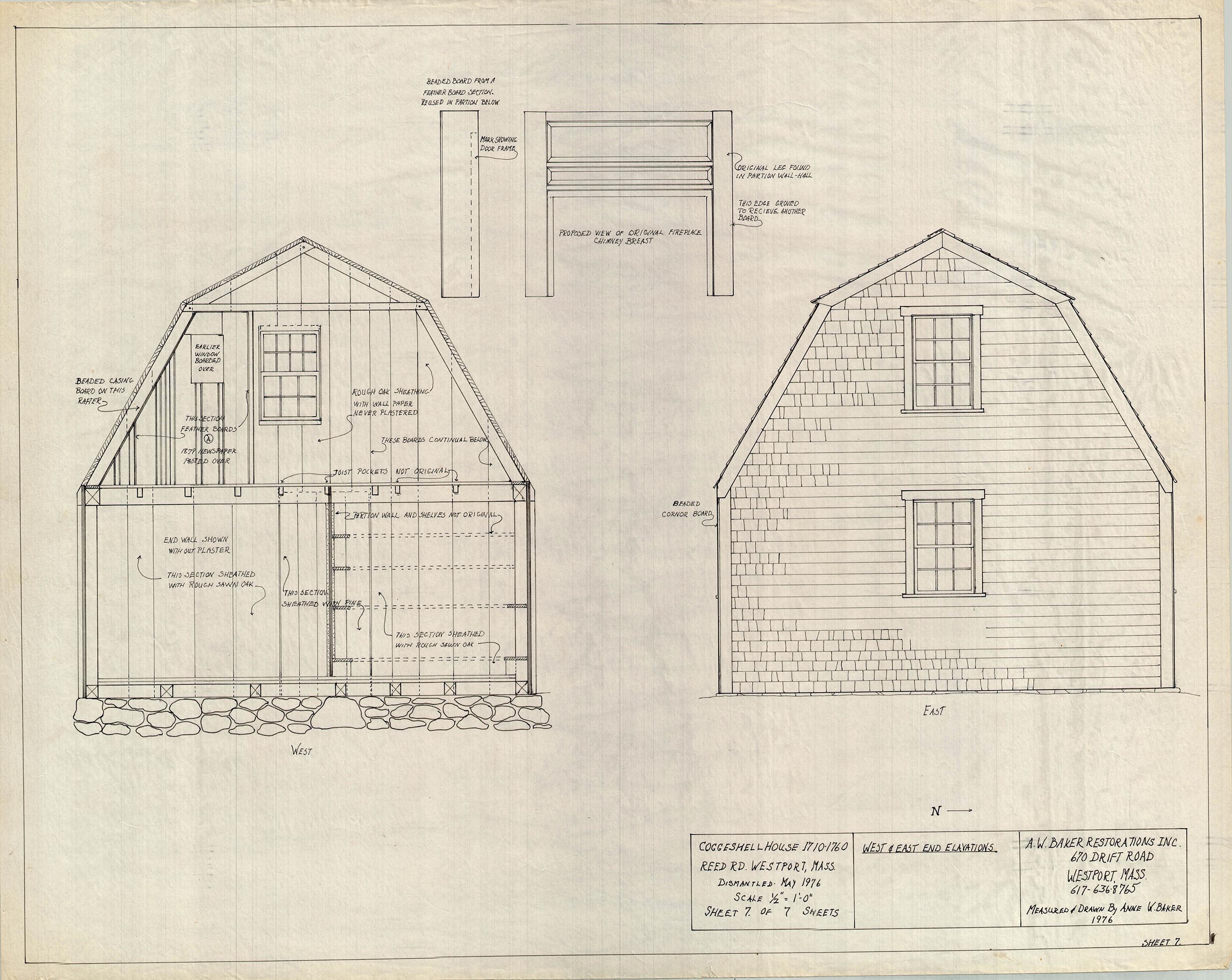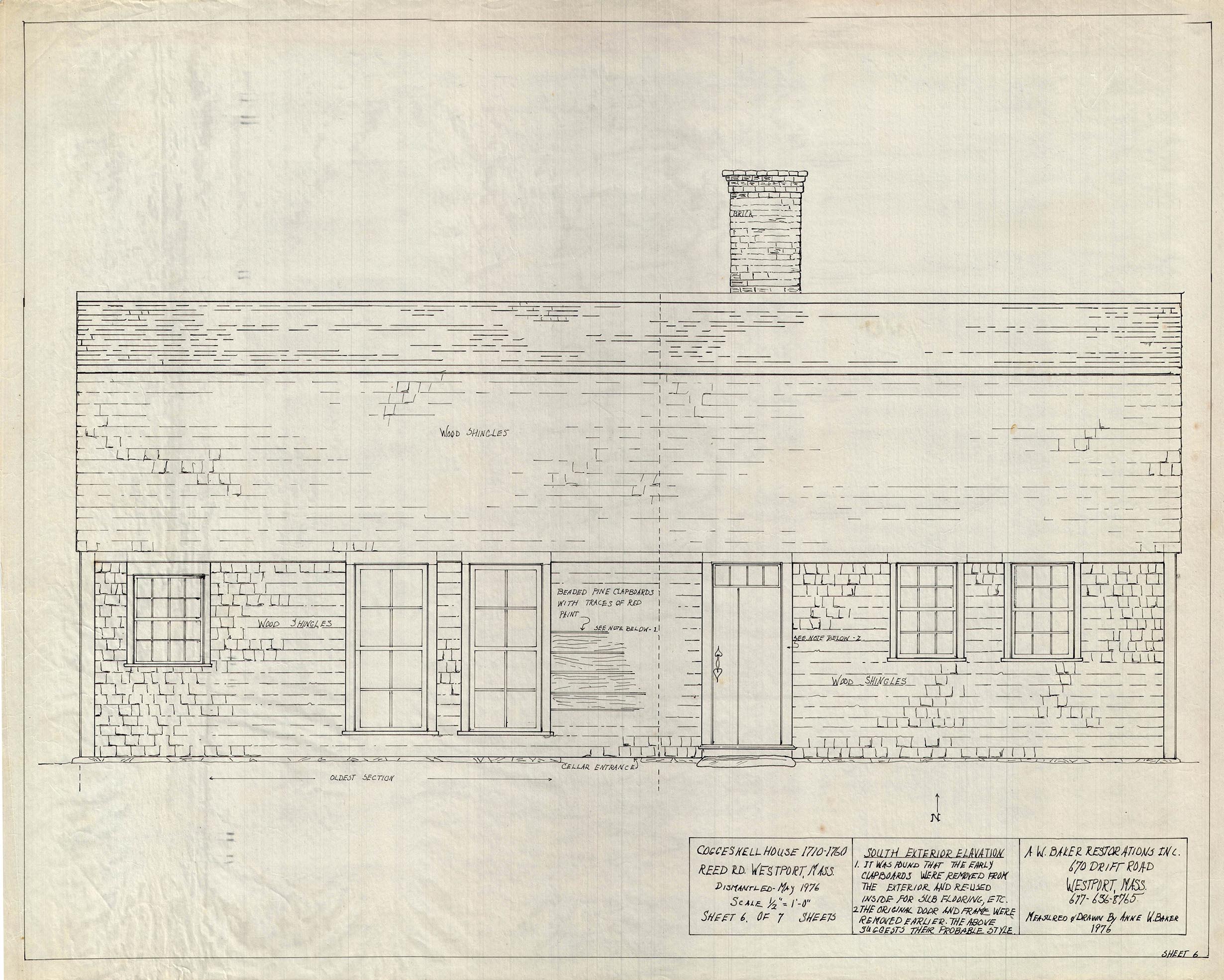 Photographs Taken During the Dismantling of Coggeshall House, 1976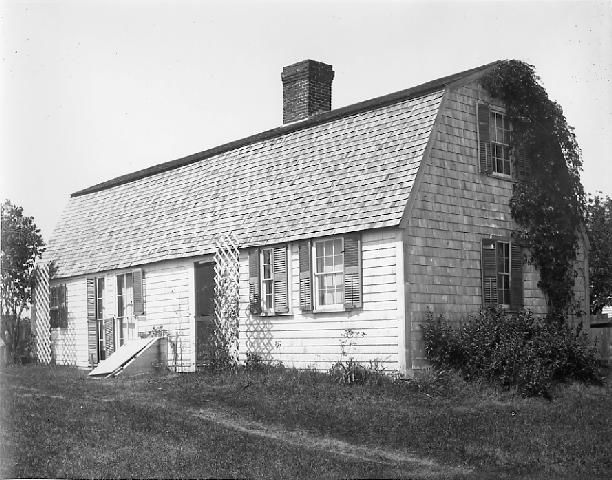 Coggeshall House - Dutch Gambrel with Center Chimney
Coggeshall House - Dutch Gambrel with Center Chimney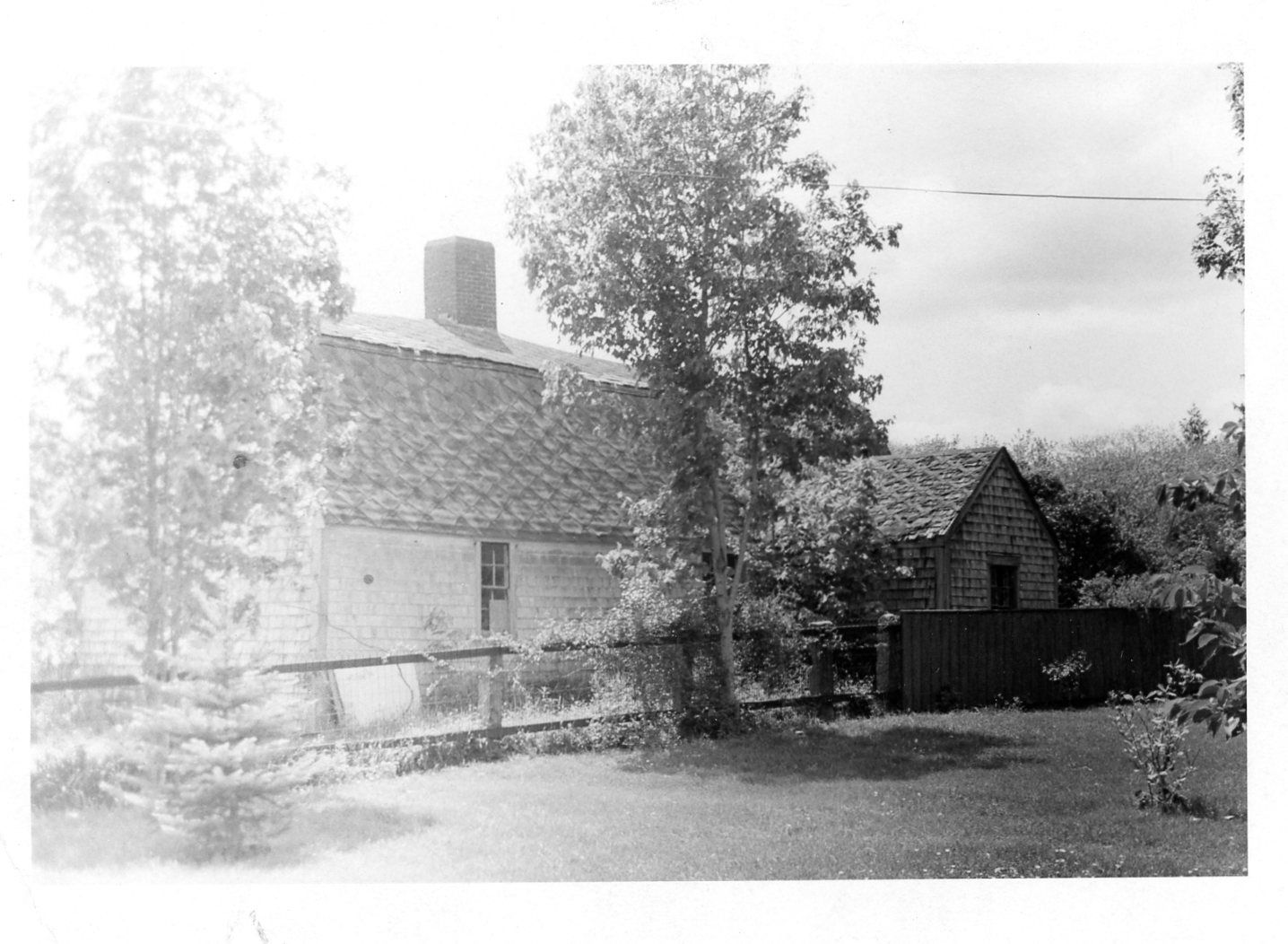 North side of Coggeshall House with the ell
North side of Coggeshall House with the ell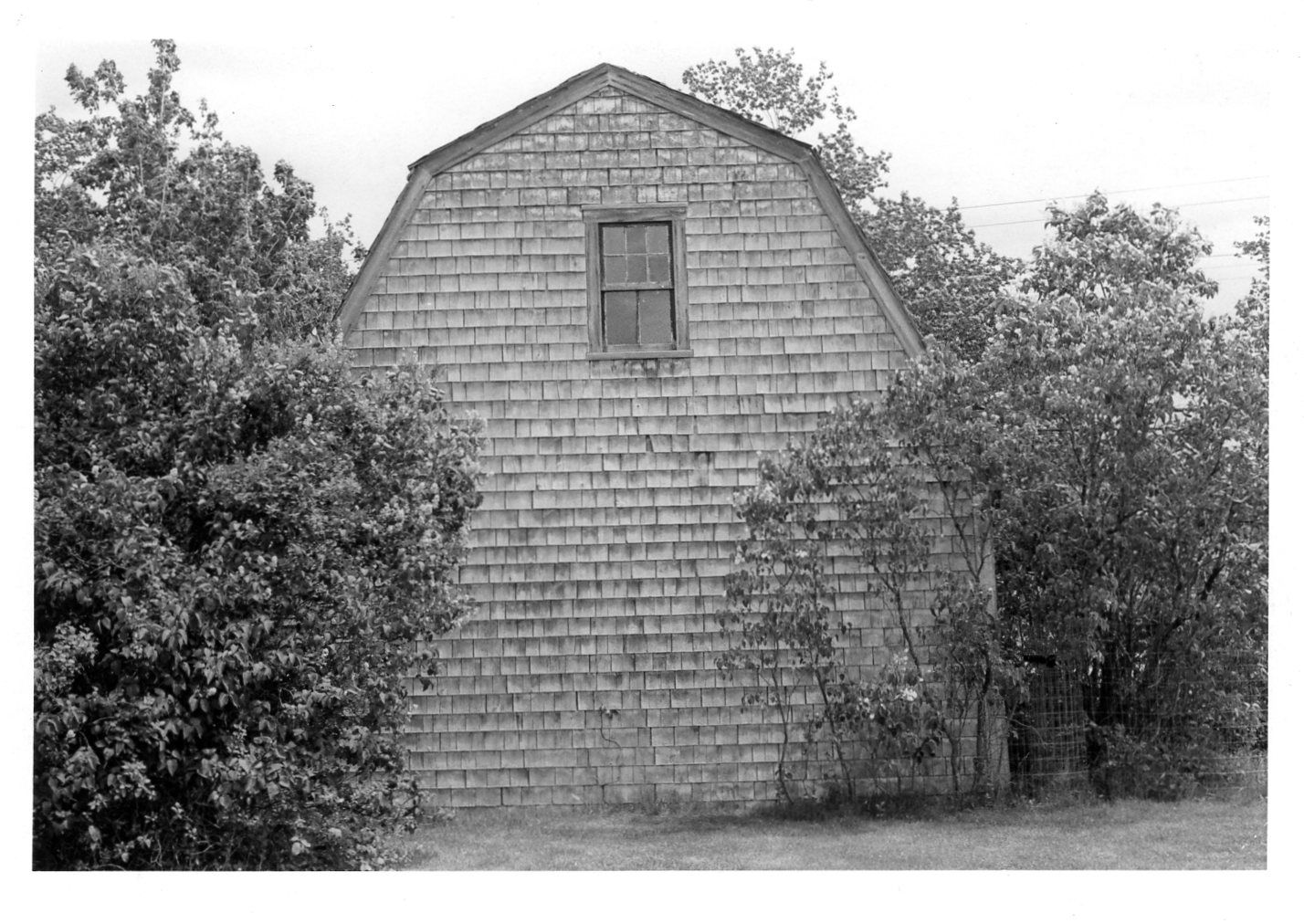 Side exterior of Coggeshall House
Side exterior of Coggeshall House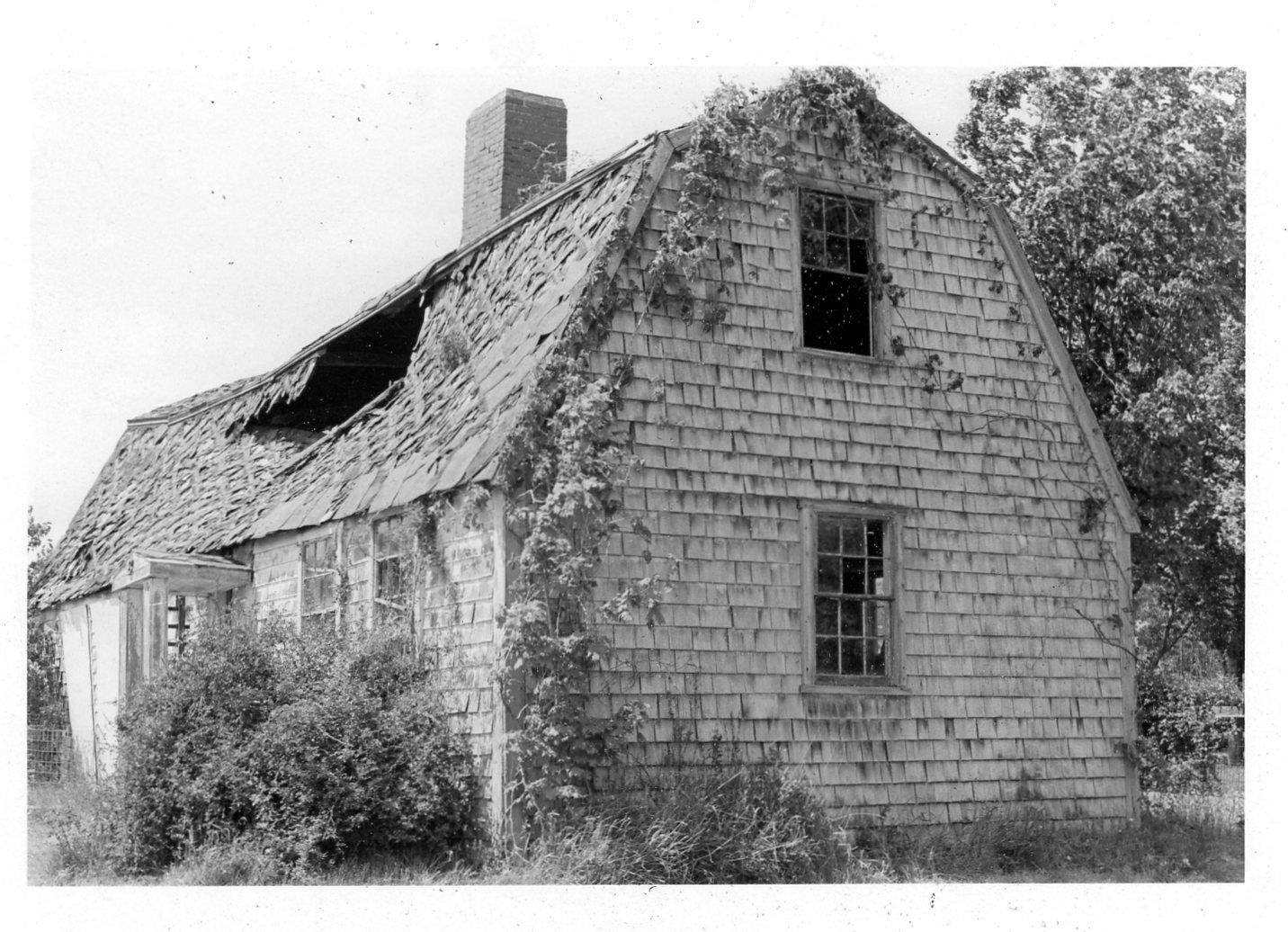 Condition of Coggeshall House before dismantling
Condition of Coggeshall House before dismantling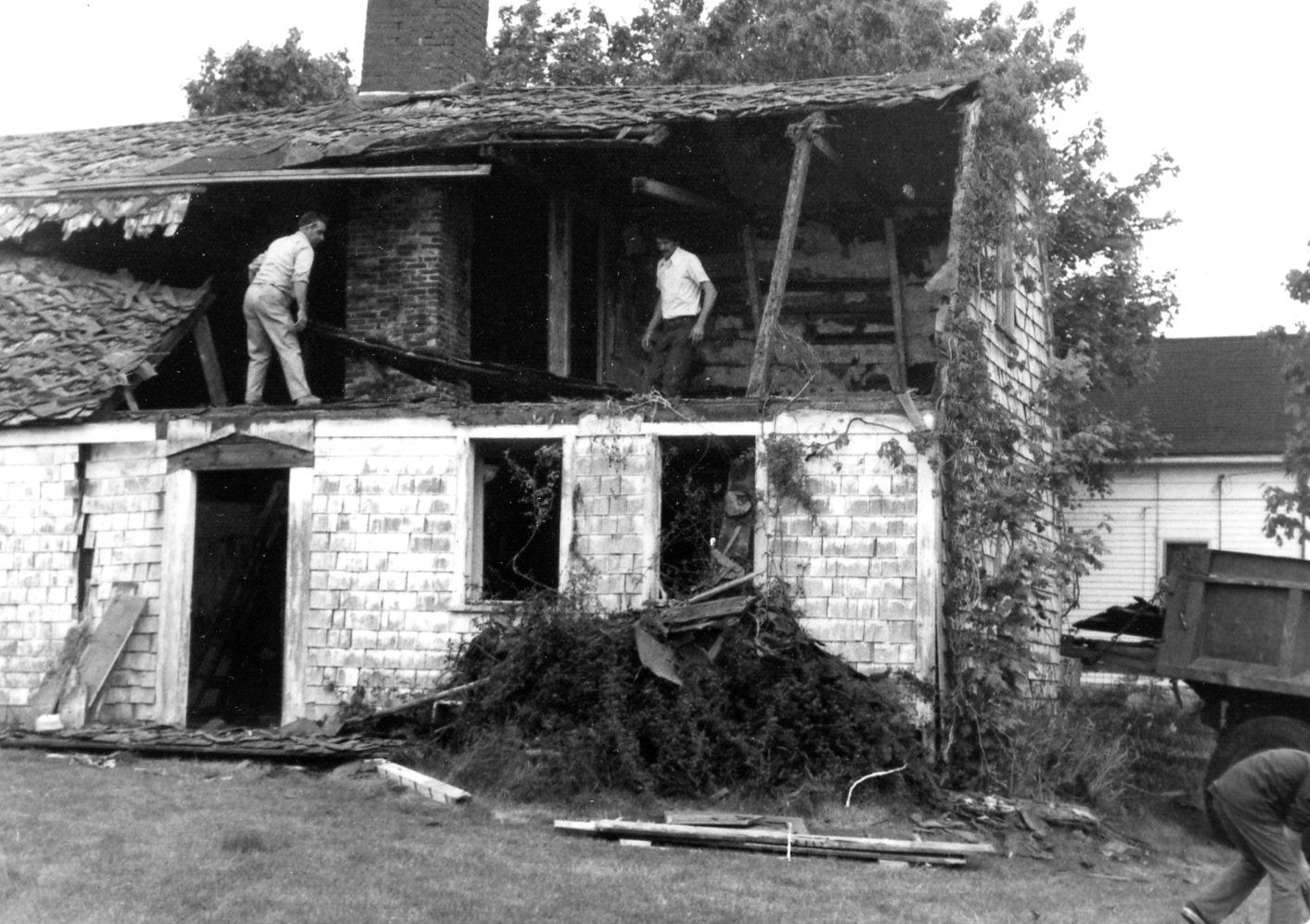 Dismantling of Coggeshall House
Dismantling of Coggeshall House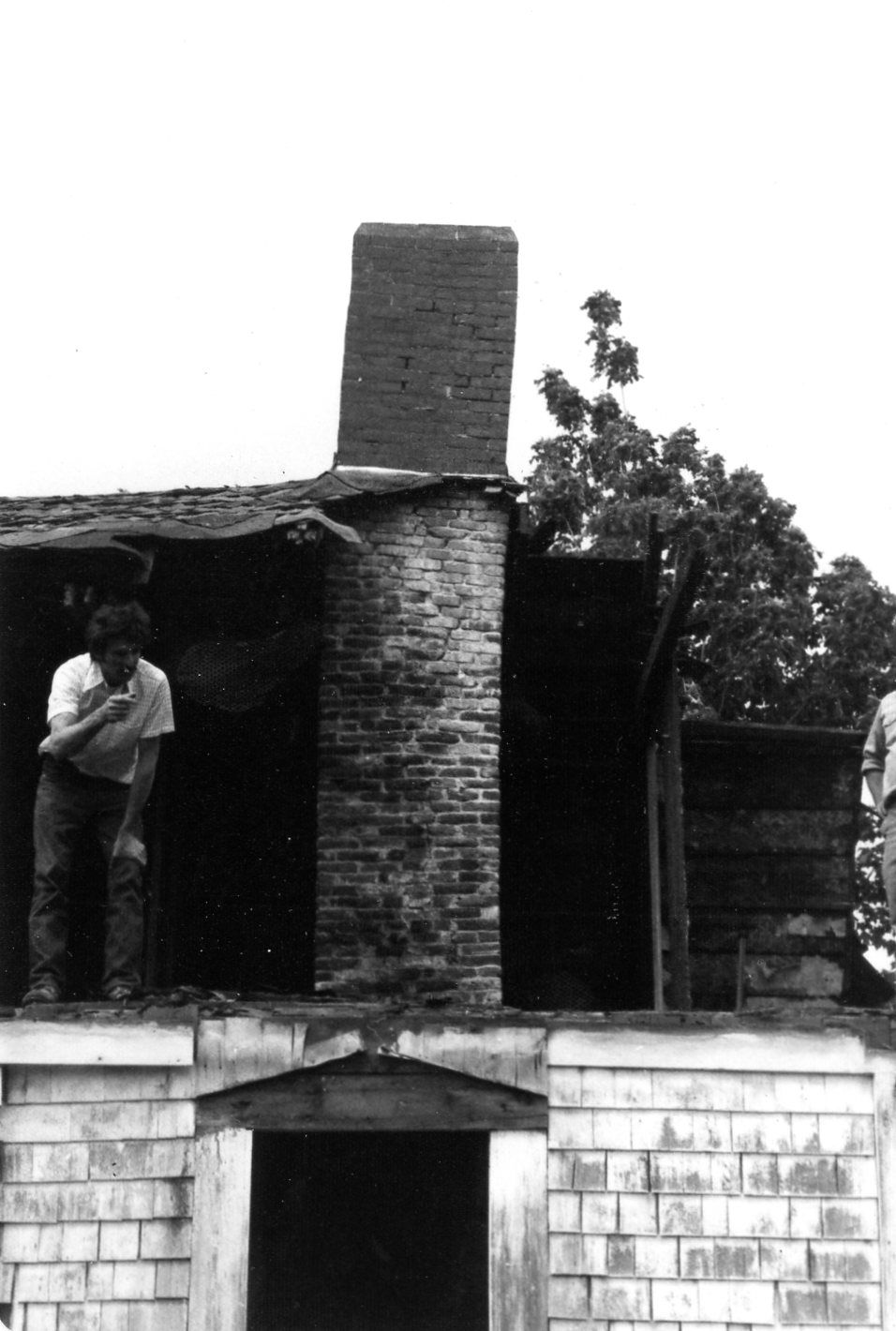 Dismantling work with Center Chimney of Coggeshall House
Dismantling work with Center Chimney of Coggeshall House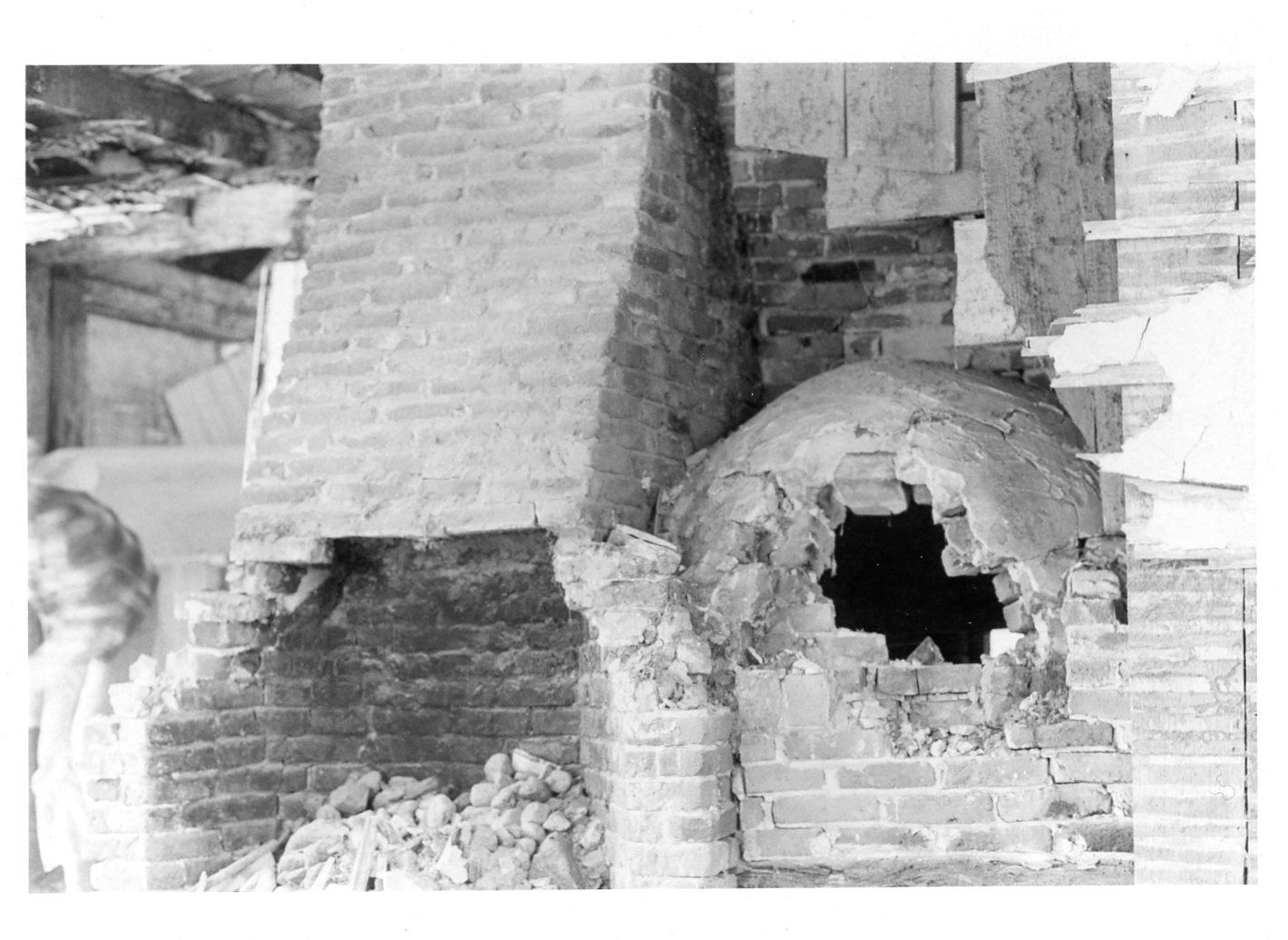 Fireplace in B Room, Coggeshall House
Fireplace in B Room, Coggeshall House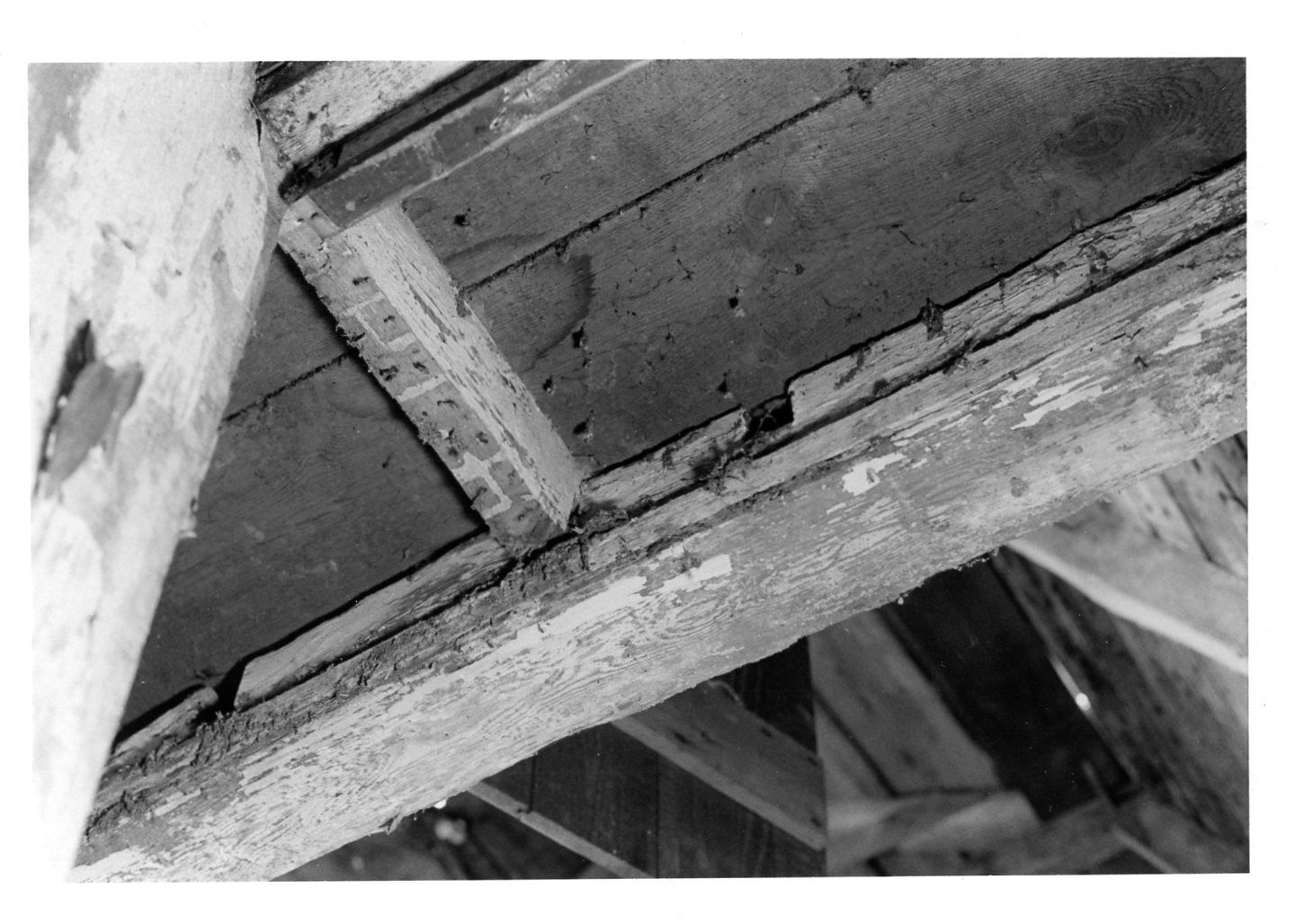 View from Coggeshall stairwell looking up to the second floor chimney girt
View from Coggeshall stairwell looking up to the second floor chimney girt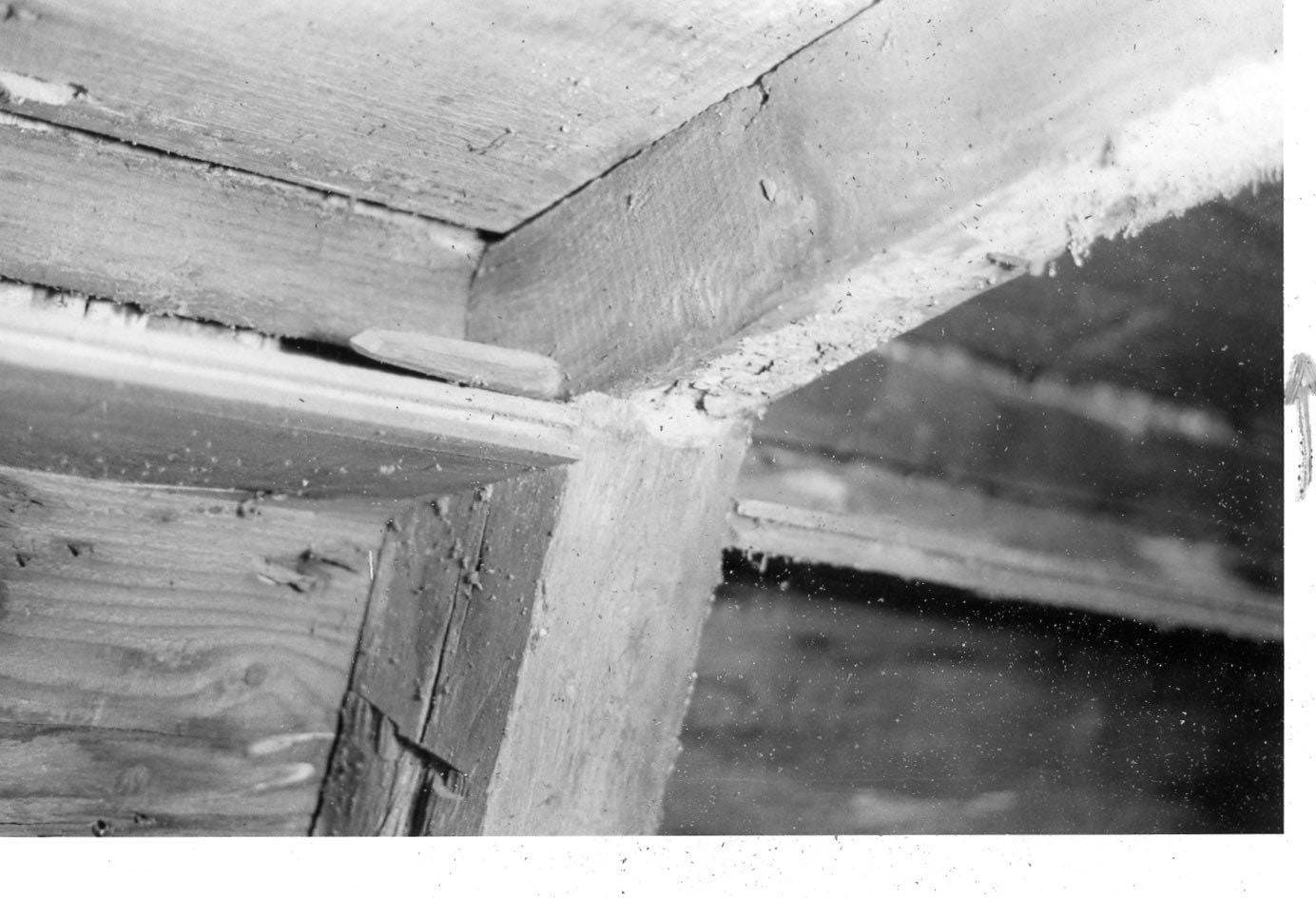 Joists in Coggeshall House
Joists in Coggeshall House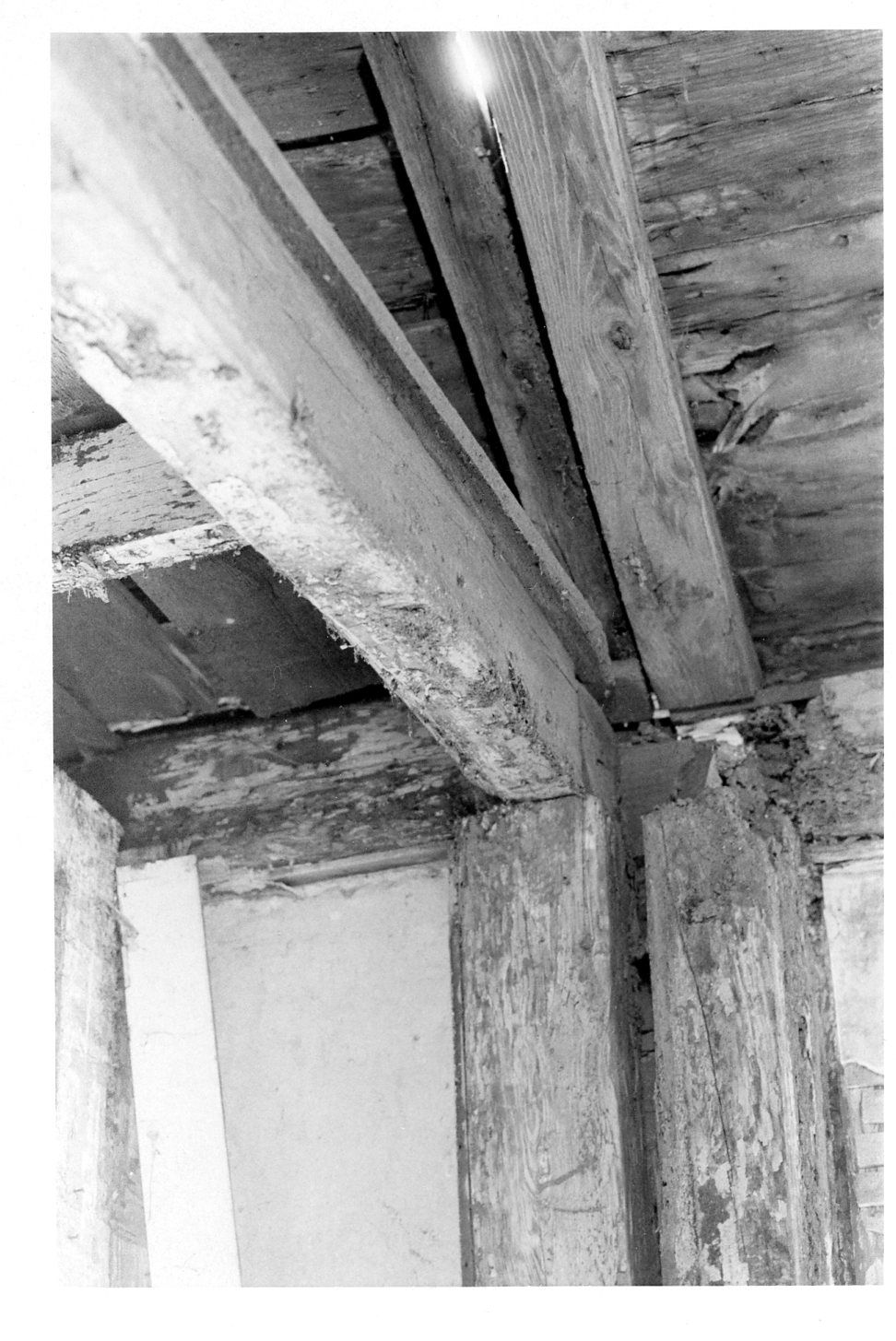 South Side interior of Coggeshall House
South Side interior of Coggeshall House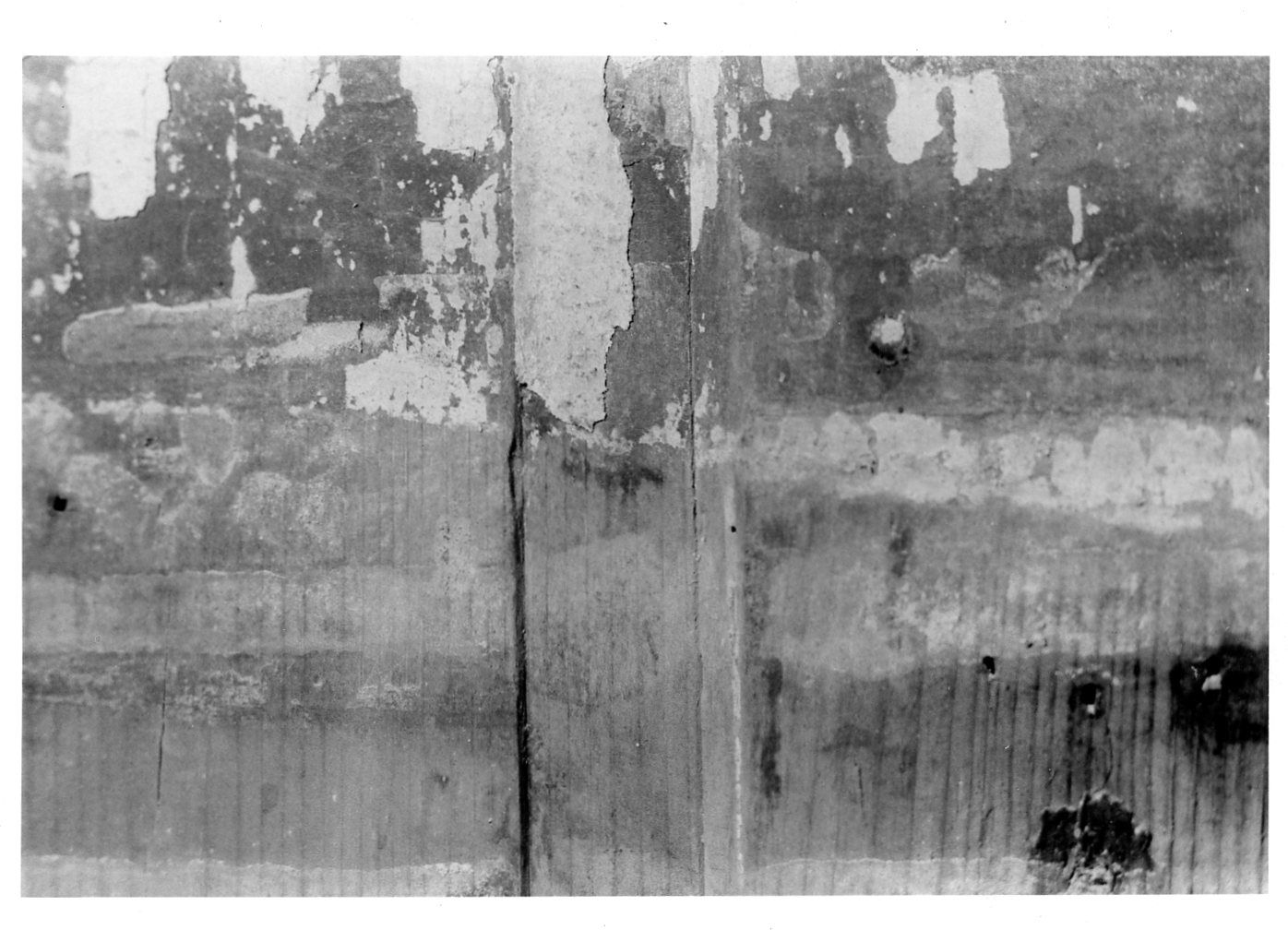 North wall, Room A of Coggeshall House showing detail of feathered boarding
North wall, Room A of Coggeshall House showing detail of feathered boarding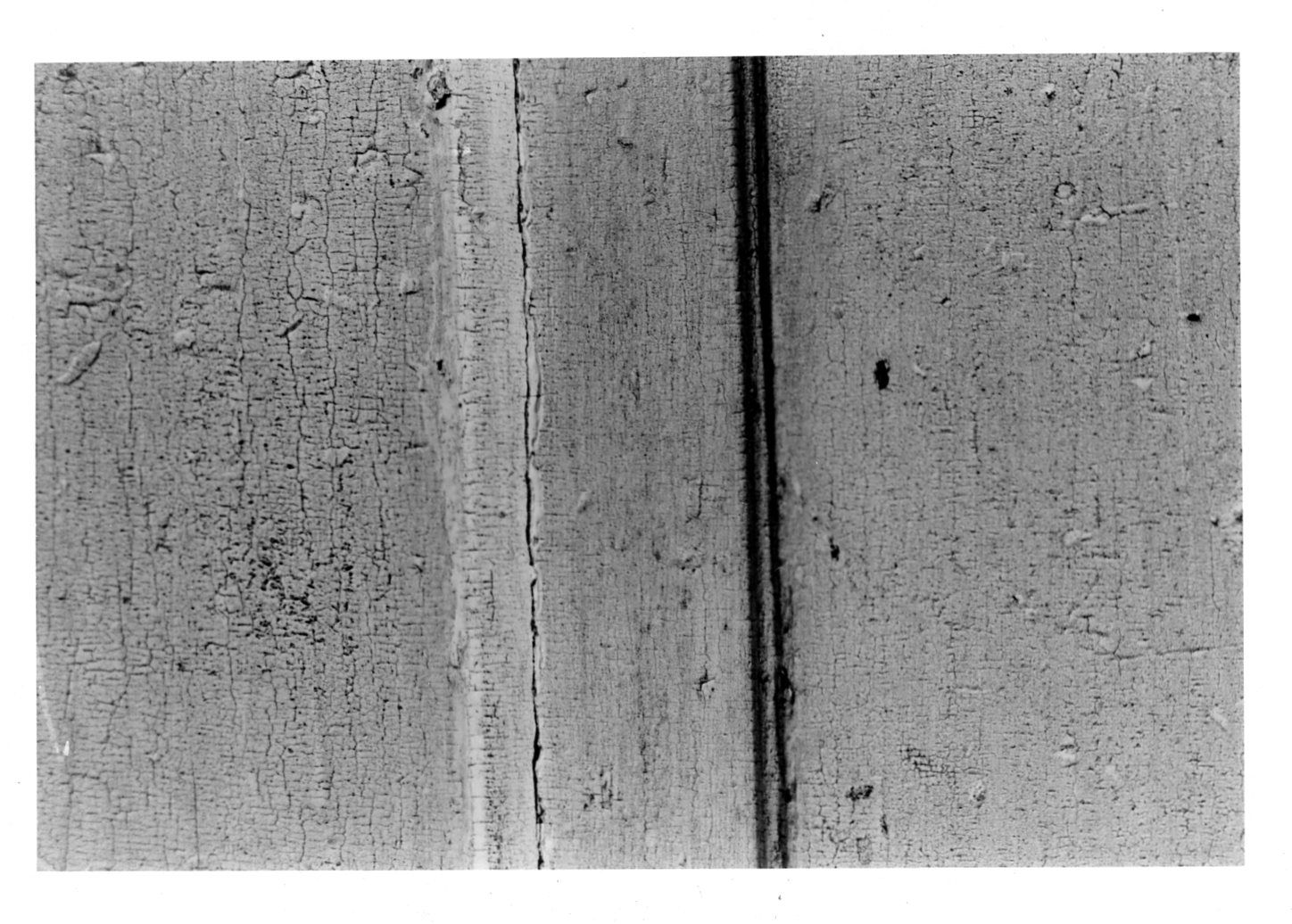 Feathered boards of Coggeshall House
Feathered boards of Coggeshall House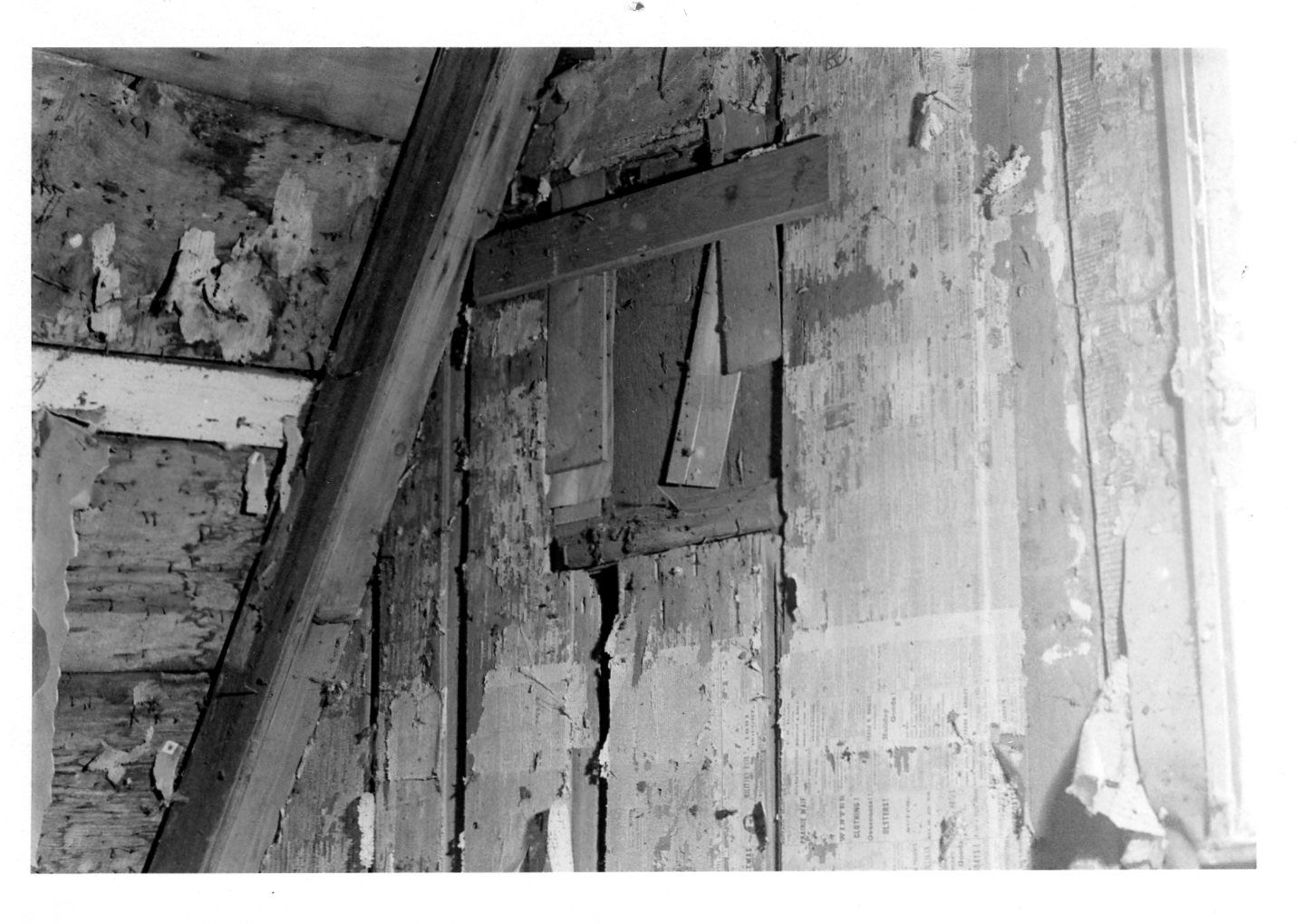 Coggeshall House west end wall with feathered edge, window, and case rafter
Coggeshall House west end wall with feathered edge, window, and case rafter
Item 1 of 13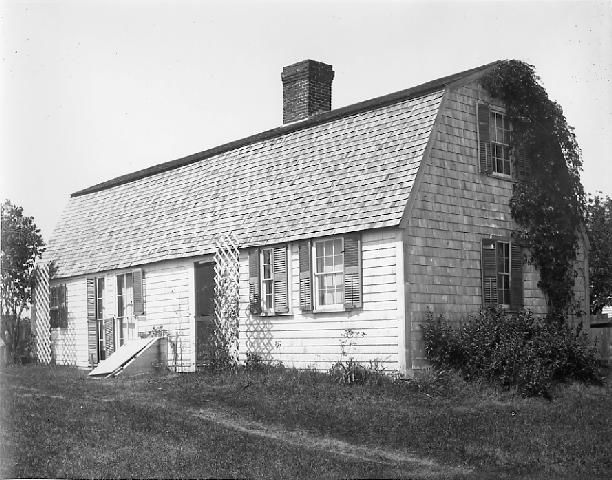 Coggeshall House - Dutch Gambrel with Center Chimney
Coggeshall House - Dutch Gambrel with Center Chimney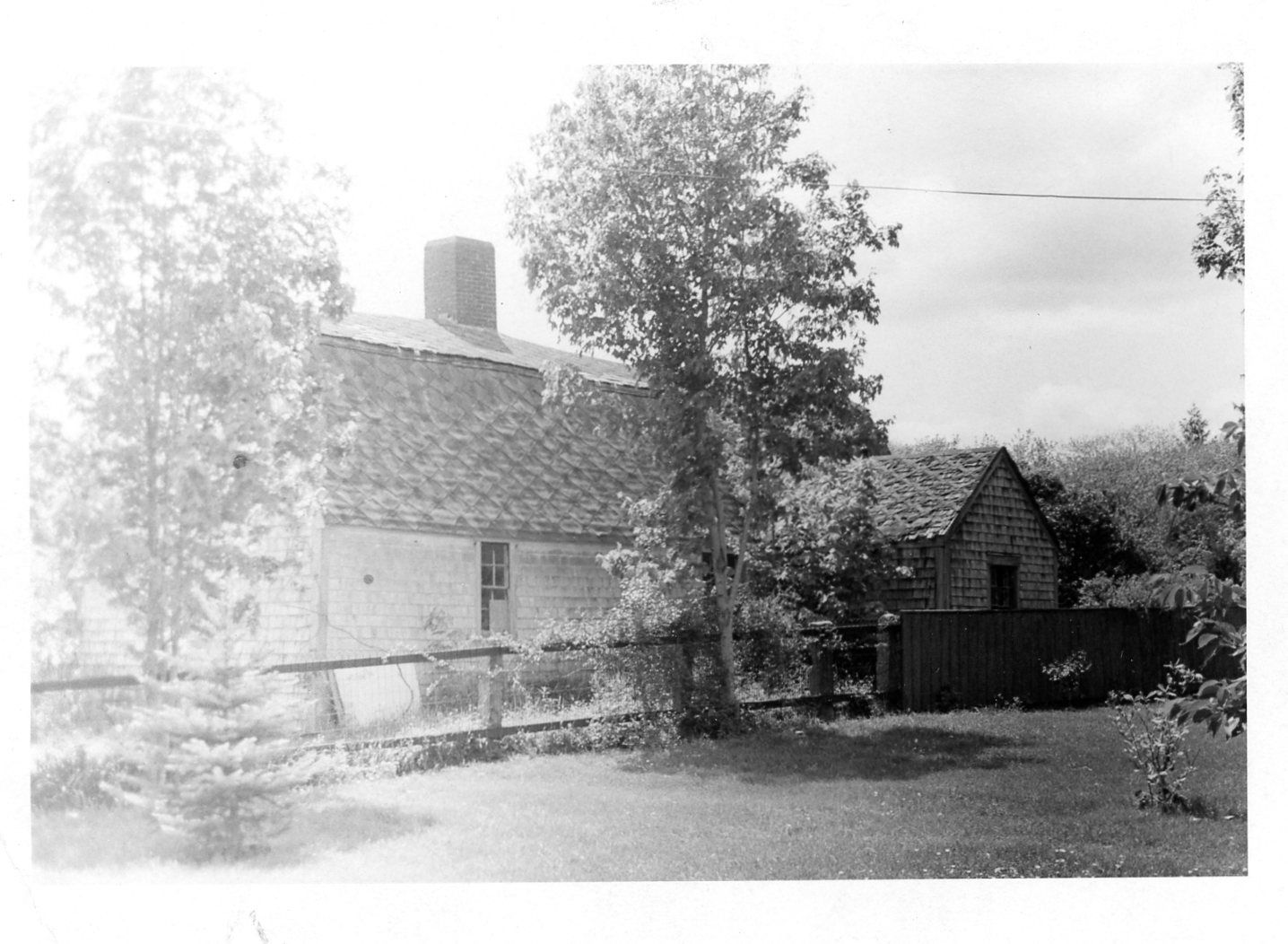 North side of Coggeshall House with the ell
North side of Coggeshall House with the ell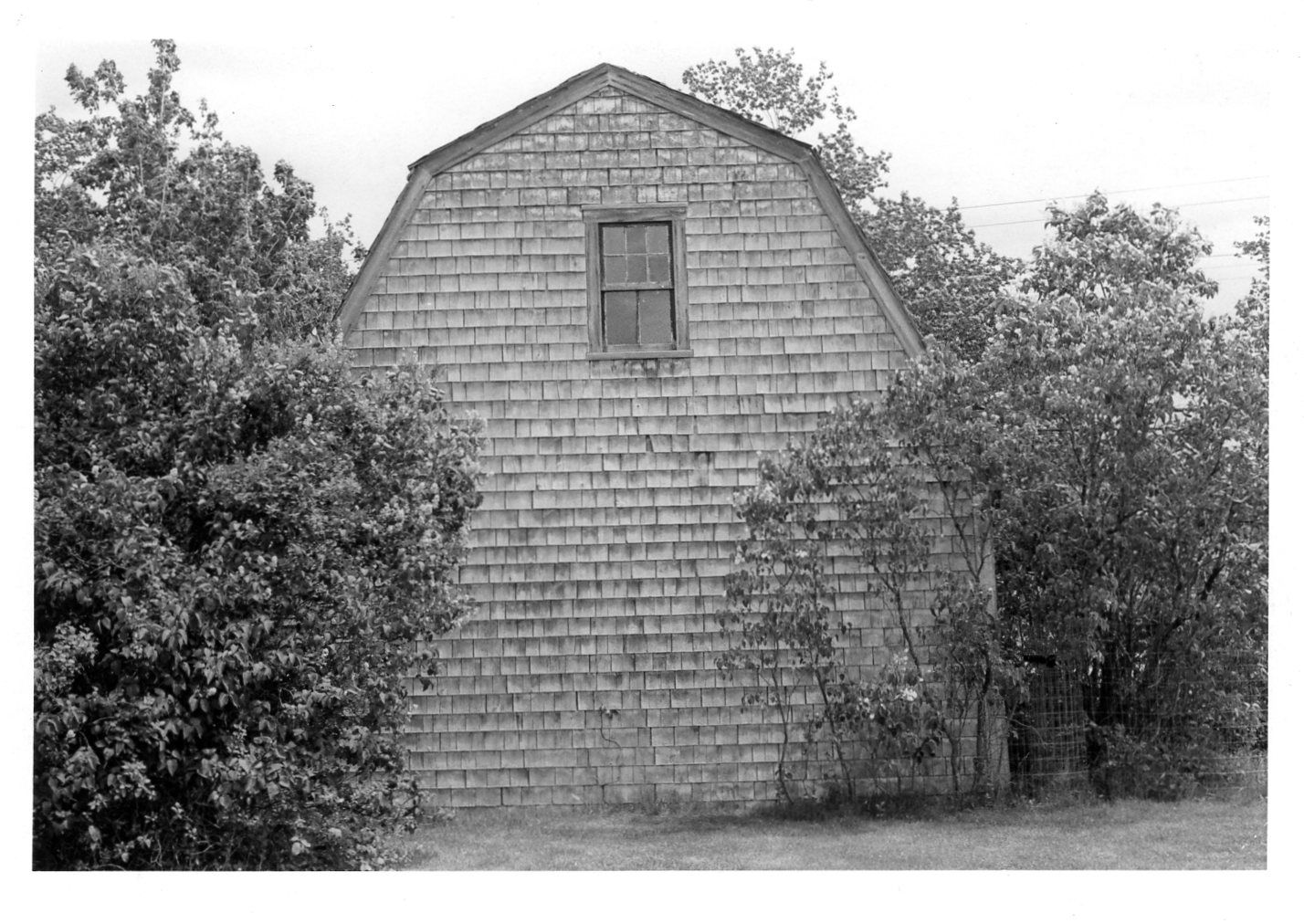 Side exterior of Coggeshall House
Side exterior of Coggeshall House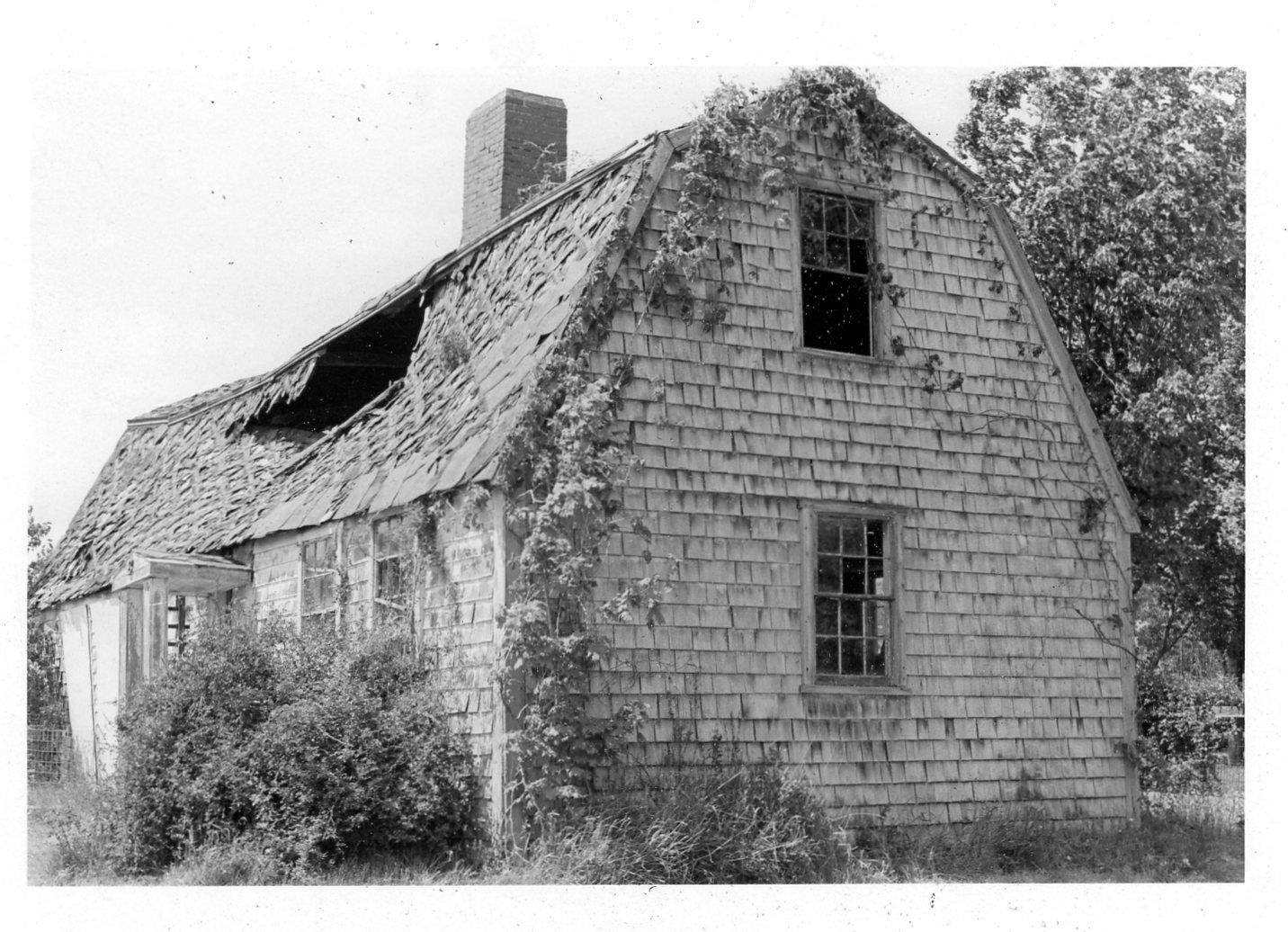 Condition of Coggeshall House before dismantling
Condition of Coggeshall House before dismantling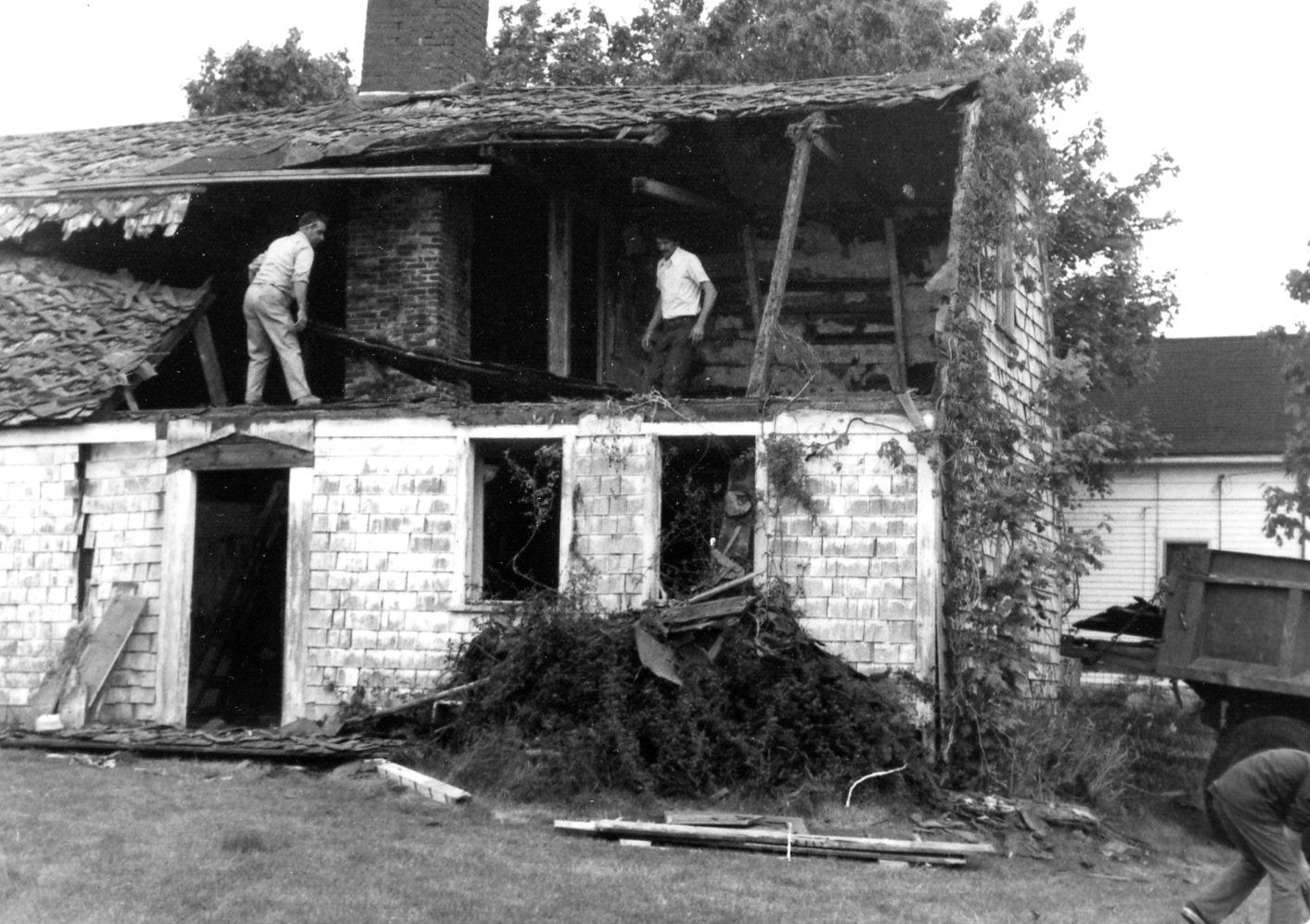 Dismantling of Coggeshall House
Dismantling of Coggeshall House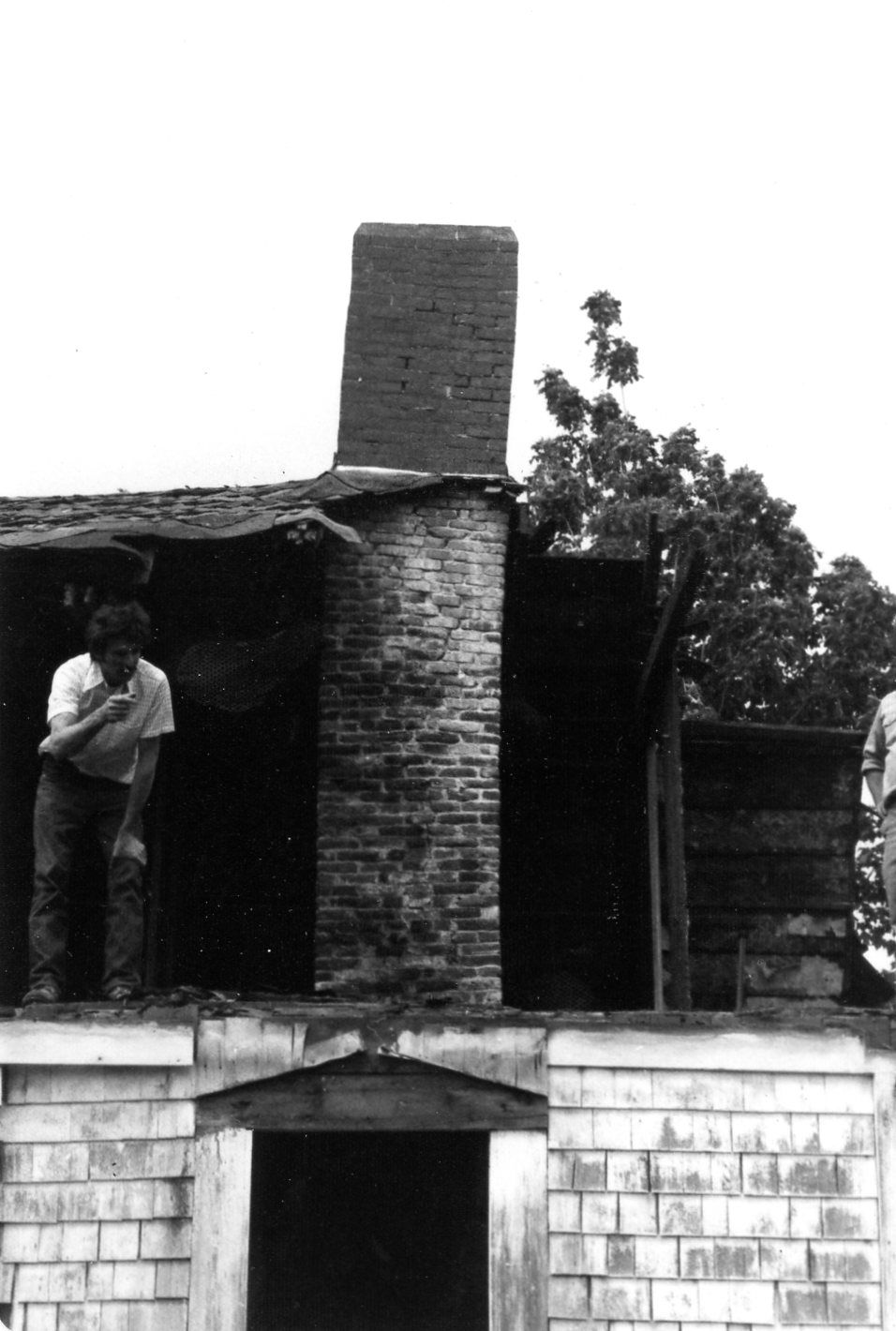 Dismantling work with Center Chimney of Coggeshall House
Dismantling work with Center Chimney of Coggeshall House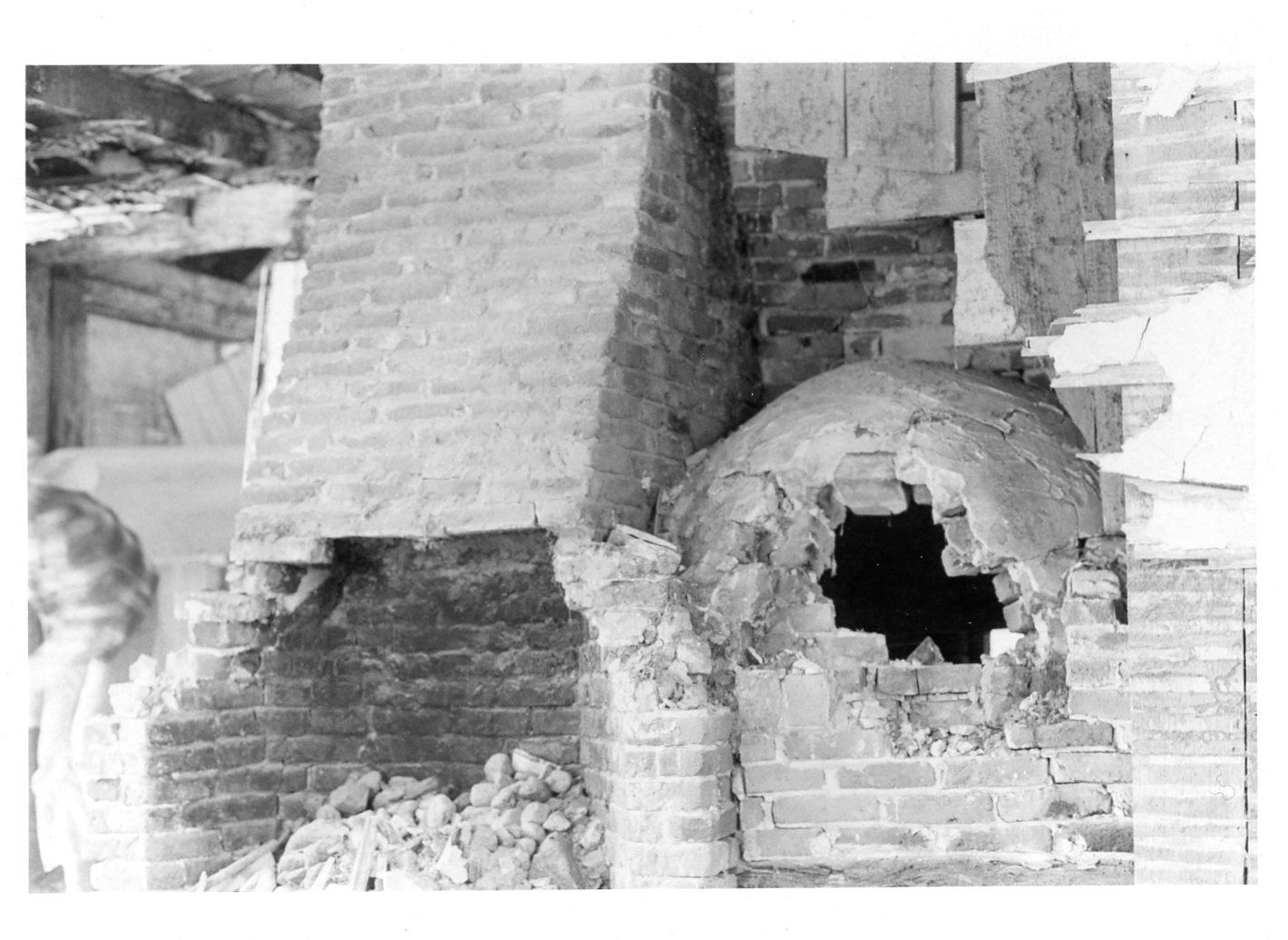 Fireplace in B Room, Coggeshall House
Fireplace in B Room, Coggeshall House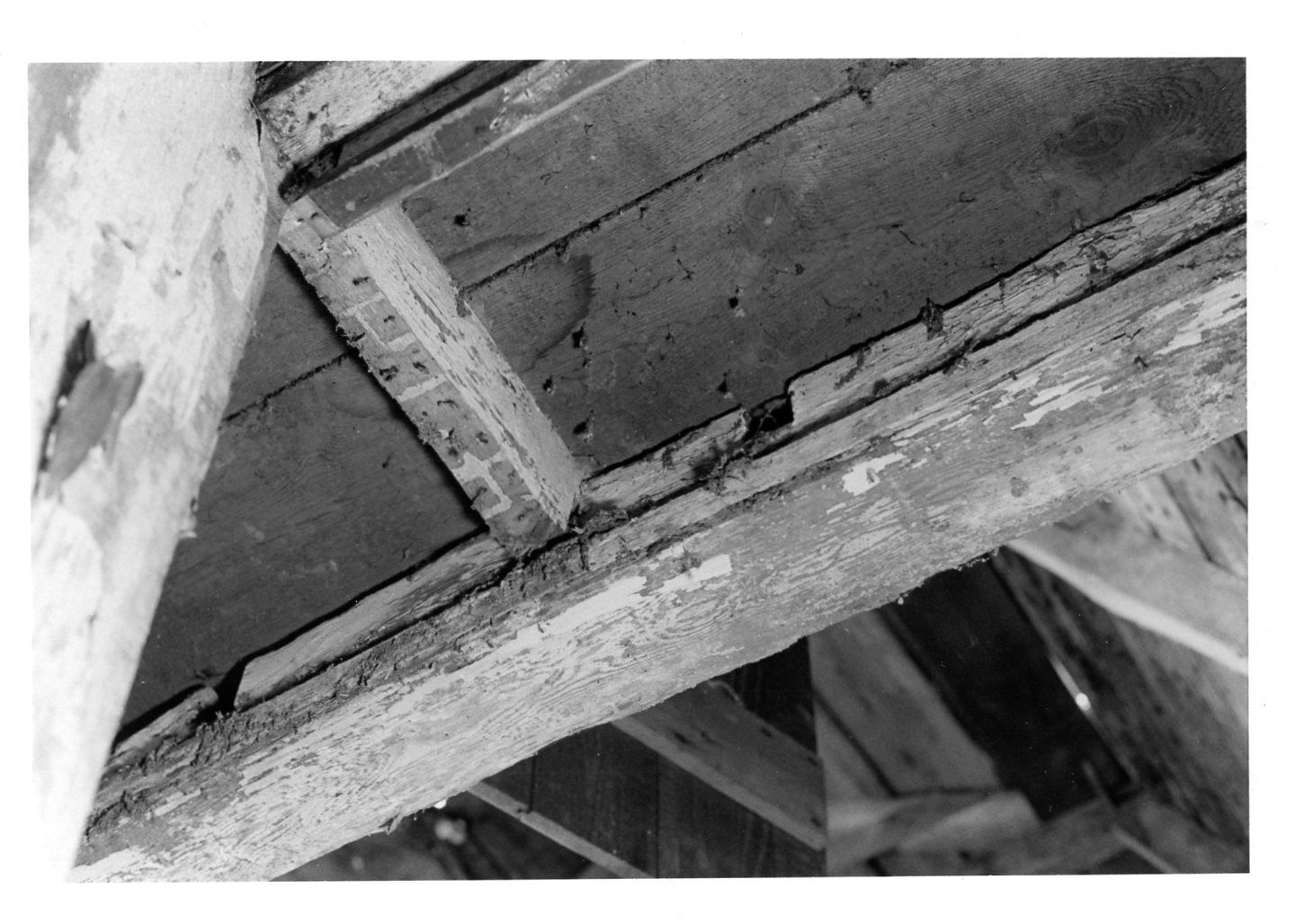 View from Coggeshall stairwell looking up to the second floor chimney girt
View from Coggeshall stairwell looking up to the second floor chimney girt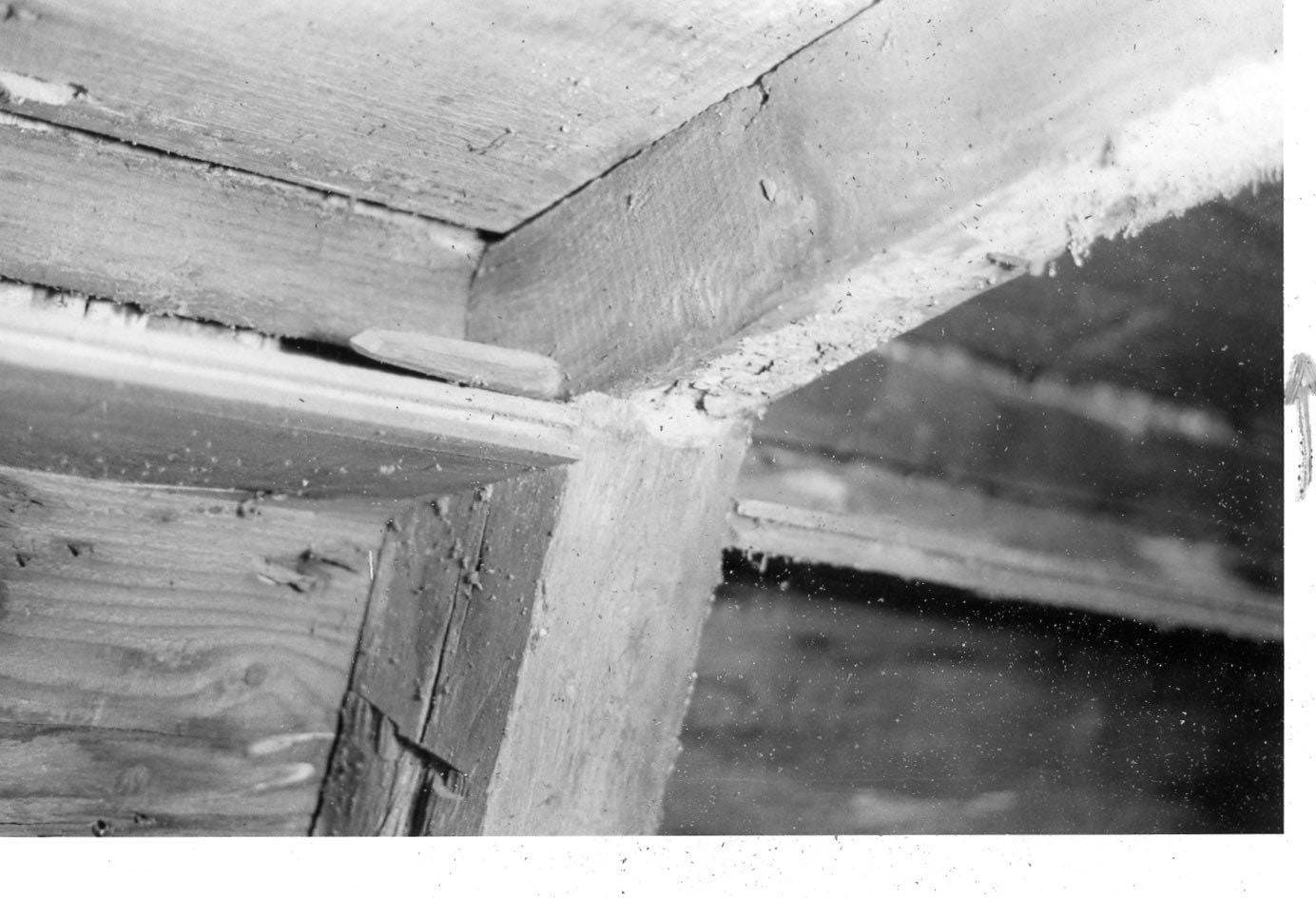 Joists in Coggeshall House
Joists in Coggeshall House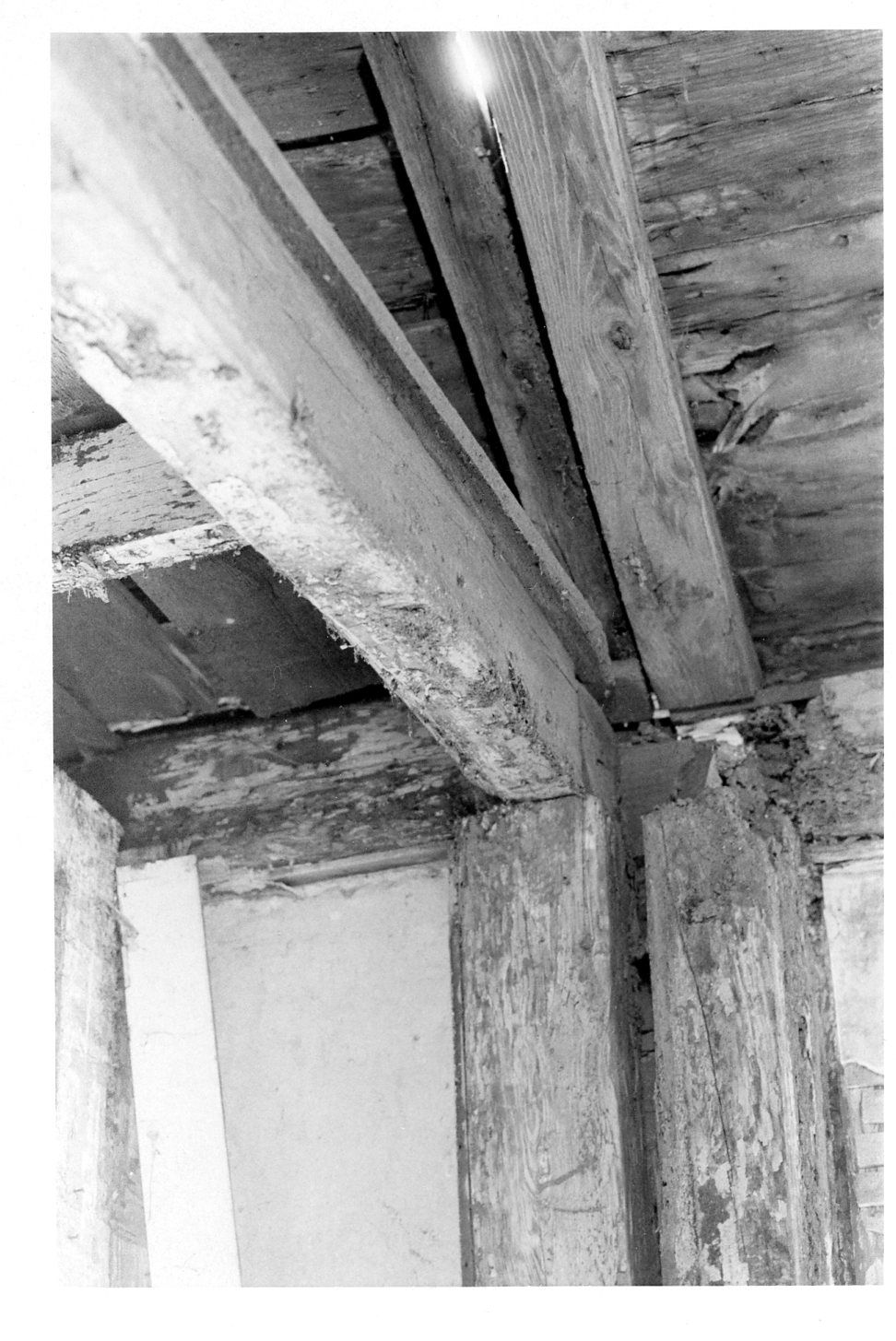 South Side interior of Coggeshall House
South Side interior of Coggeshall House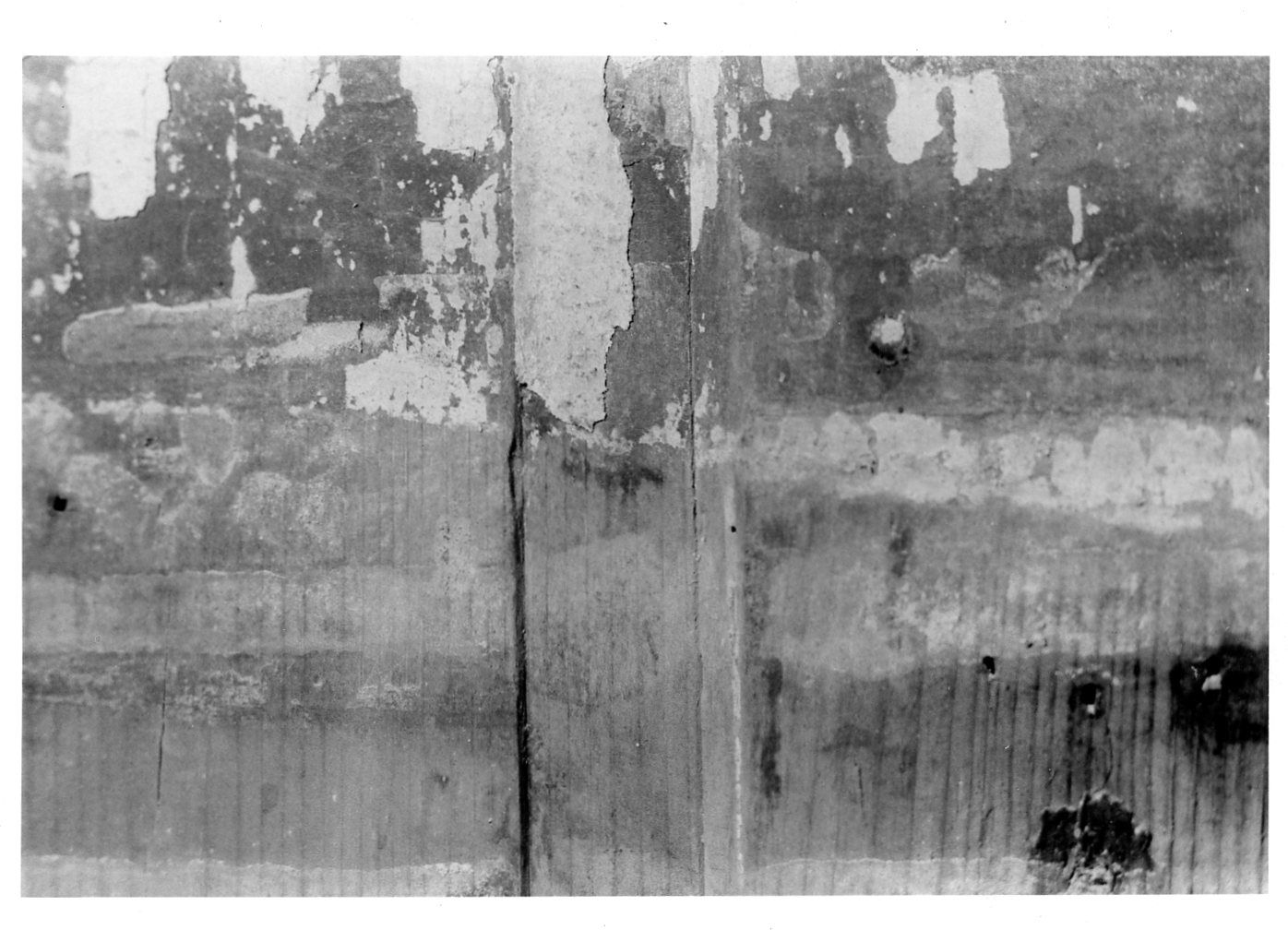 North wall, Room A of Coggeshall House showing detail of feathered boarding
North wall, Room A of Coggeshall House showing detail of feathered boarding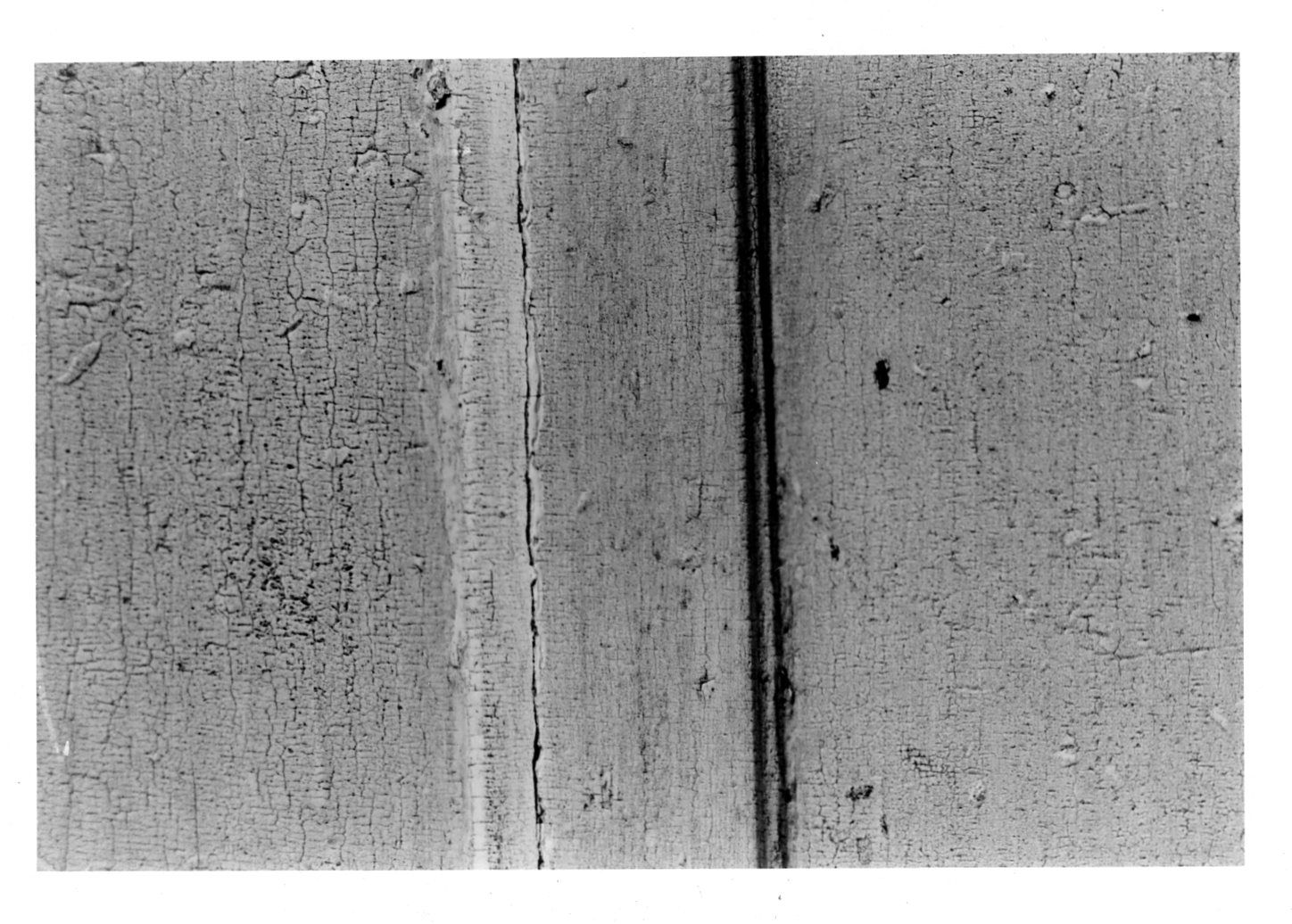 Feathered boards of Coggeshall House
Feathered boards of Coggeshall House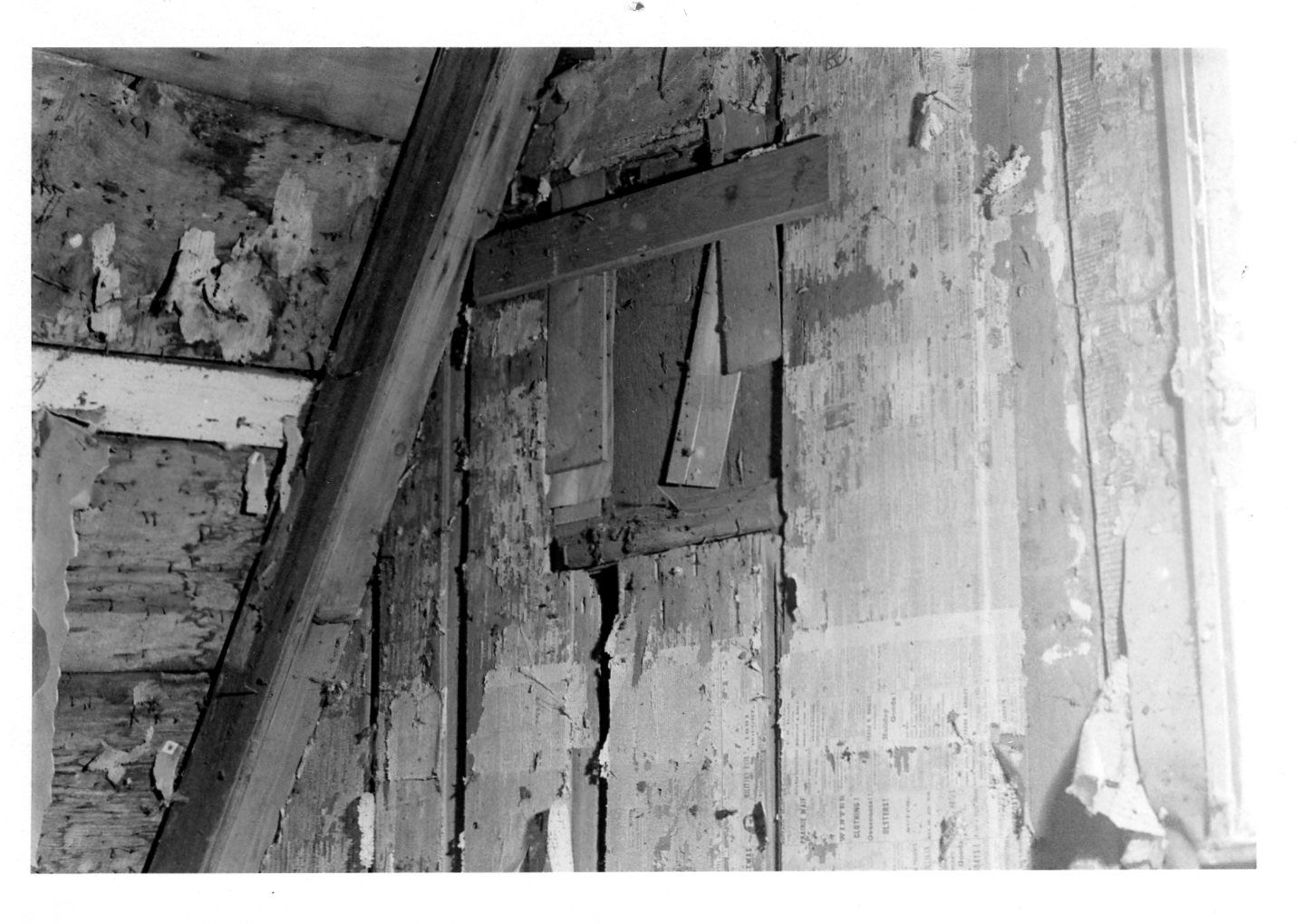 Coggeshall House west end wall with feathered edge, window, and case rafter
Coggeshall House west end wall with feathered edge, window, and case rafter